About Our Shop

Quilts Plus is a family owned and operated quilt shop located in Kalamazoo, Michigan. We've been in business for over 20 years. Our store is buzzing with activity. You'll find many quilts on display plus thousands of bolts of 100% cotton fabric, quilting books, patterns and supplies. We conduct classes every day and most evenings for quilters of all levels, from beginners to advanced applique artists. Click here to take a peek into our shop.

We hope you'll spend a while enjoying our site. Visit our patterns and kits pages for a great variety of choices. See our What's New page for information about current and upcoming events, specials and sales. Sign up for our newsletter to receive the latest information about new products and events. Our Fall (October through December) Class Schedule is now online and class sign-ups are underway.

We'd love to have you visit us when you're in Kalamazoo.

PORTAGE LAKE BY MINICK & SIMPSON FOR MODA HAS ARRIVED!!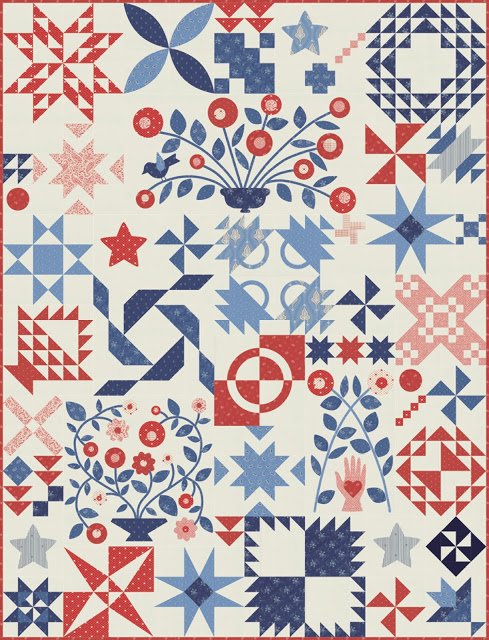 We are excited to announce the arrival of Portage Lake by Minick & Simpson for Moda!! This quilt kit is beautifully packaged by Moda in a box that is so attractive you will want to save it! We have a limited number of these kits available, so act soon!
Click here to purchase!